Wow, what a weekend. Boyd and Thomas took 1st in the CCI4*-S! They rocked it. We couldn't be happier.
On Cue was entered into her first 4* ever! Boyd went in wanting to give Cue a safe run, and that's what they did! Boyd asked, Cue answered. Finished 15th! Love that mare!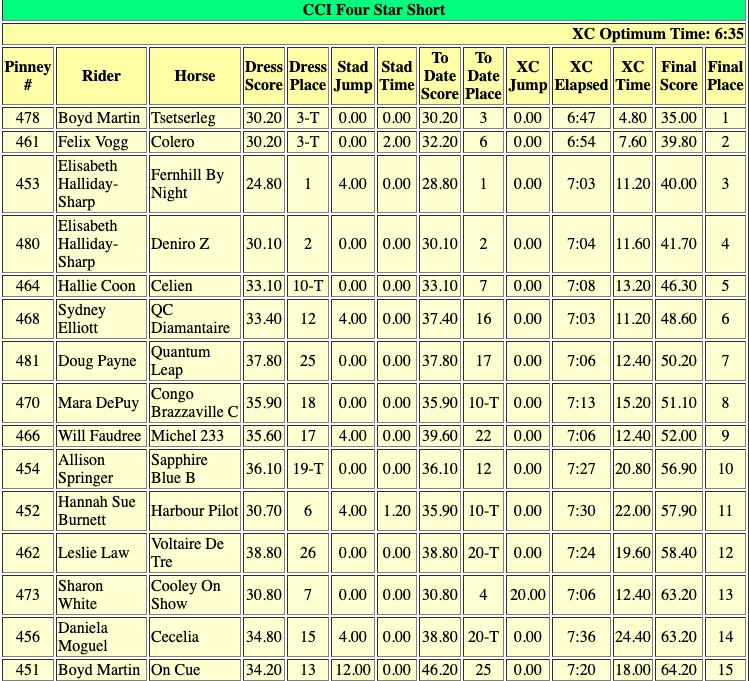 Here are Thomas and Cue's dressage tests –
If you would like to read more about Boyd and the infamous boat in the water complex, read on here.
We couldn't do this without the support of fans, friends and family, so THANK YOU!